MOOD TOUCH
Faucets/Taps Brook Series Showers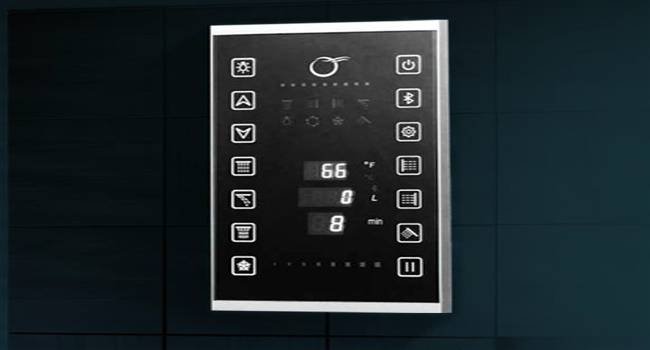 Step in to this classy Bathtub and feel the waves gently caress your body as you escape to your imaginary world of calm & tranquility. Marena is your personal spa and combines such exclusive features like the extra slim air massage jets and 4 hydro massage jets that offers rejuvenation in style.
Mood Touch is a flow-static mixer. Its intelligent values, sensors, and software maintains the water's flow perfectly.
Mood touch has 6 electronic valves to control
Disseminate water to as many as 6 different options in your shower.
Including the body shower Jets.
User-friendly control.
Capacitive touch display.
IP 65 is waterproof, splashproof, and dustproof.
Bluetooth, Pause Mode, No Scalding.
Water flow control.
Temperature control.
Interior Agency of the Year
Best Interior Design Solution
Multicultural Agency of the Year
Best Industrial Object Design
Creative Landscape Composition
Agency of the Year
Best Digital Solution
Production Company of the Year
Design Agency of the Year
Creative Landscape Composition
Best Interior Design Solution
Multicultural Agency of the Year